Tumbling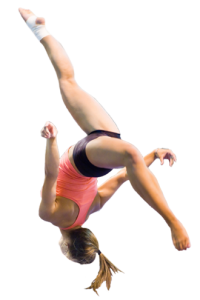 Tumble Clinics
The Tumble Clinics are special classes offered to help improve one's tumbling skills.
The Back-Handspring Clinic is where one can learn how to do a back-handspring or improve his/her back-handspring.
The Advance Tumble Clinic is where one will learn the more advance skills such as:
back tucks, pikes, layouts, fulls, and more.
These classes are offered to members and non-members. Advanced registation is required.
Wednesday 5:30 beginner
Friday 4:30 Back Handspring Class
Thursday 5:30 Advanced Tumble
Sign-up on-line or call-in at 973-252-4300